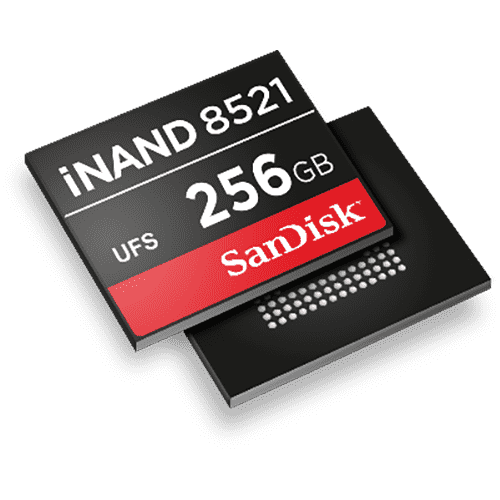 iNAND® 8521 UFS2.1 EFD (Embedded Flash Drive) is our most advanced flash storage solution built on the latest 3D NAND technology. With exceptional Read and Write performance, the iNAND 8521 EFD is designed to deliver a fast, smooth user experience for the most data-intensive flagship mobile devices, as well as thin-and-light compute products.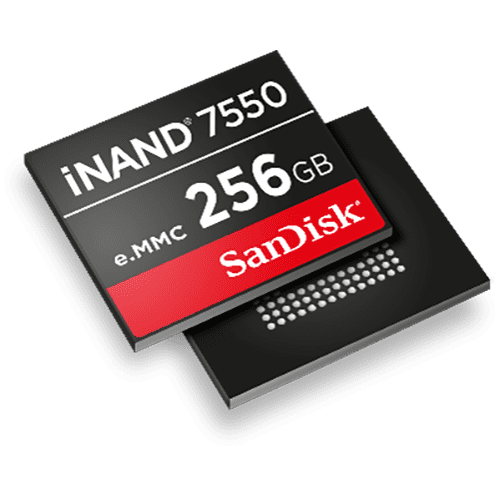 Built with the latest 64-layer 3D NAND technology. e.MMC 5.1 with SmartSLC delivers performance and endurance. Designed for mid to high-end mobile and thin-and-light compute devices.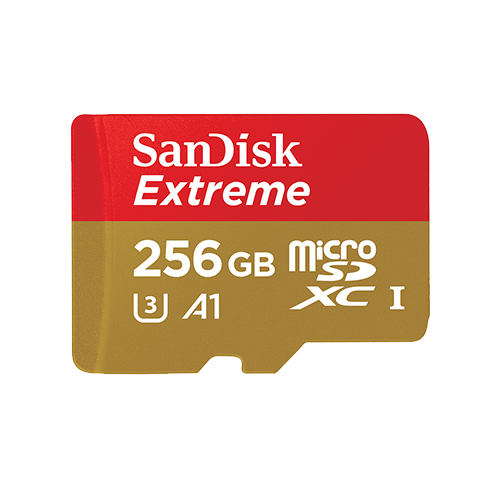 Maximize the performance of your smartphone, tablet or camera. Capture more fast action and record more Full HD or 4K UHD video2 with your Android based smartphone, interchangeable-lens camera, drone or GoPro action camera. Rated A1 for faster app performance to launch and load apps faster than ever before.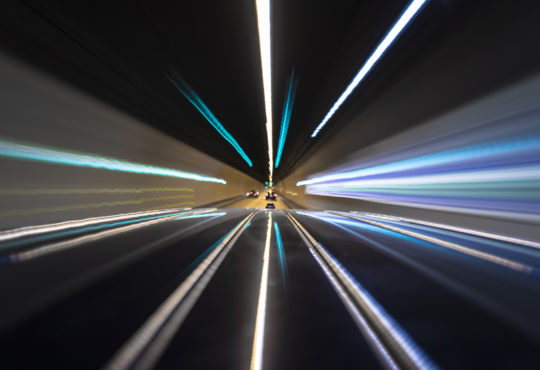 The rising popularity of edge and fog computing in recent years is enabling more informed decisions. A big reason is...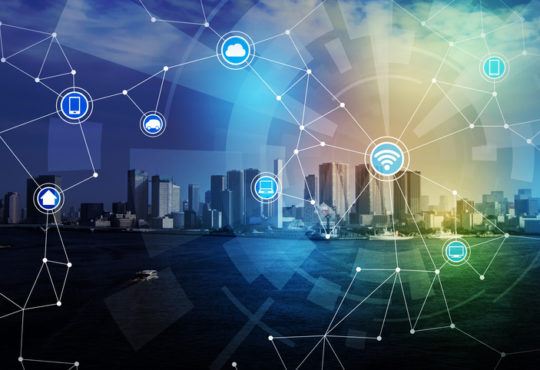 While the cloud is all about elasticity, security and long-term data retention, it's not the only place where storage is important. Devices at the edge will need local storage both for data capture and support of real-time analytics.
3D NAND Enables Data to Thrive
Flash Storage Driving Connected Cars to an Autonomous Future
Maximize the Performance of Your Smartphone with SanDisk® Extreme microSD Card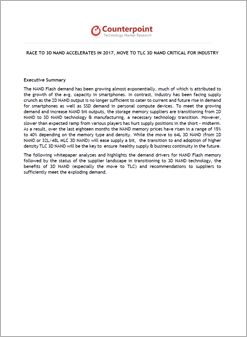 COUNTERPOINT WHITE PAPER:
RACE TO 3D NAND ACCELERATES IN 2017
The NAND Flash demand has been growing almost exponentially, much of which is attributed to the growth of the avg. capacity in smartphones. To meet the growing demand and increase NAND bit outputs, the storage memory suppliers are transitioning from 2D NAND to 3D NAND technology & manufacturing, a necessary technology transition. This whitepaper analyzes and highlights the demand drivers for NAND Flash memory followed by the status of the supplier landscape in transitioning to 3D NAND technology, the benefits of 3D NAND (especially the move to TLC) and recommendations to suppliers to sufficiently meet the exploding demand.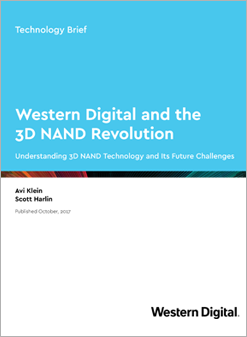 WHITE PAPER: WESTERN DIGITAL AND THE 3D NAND REVOLUTION
Western Digital's 3D NAND technology (BiCS) marked important milestones in 2017 with the announcement of BICS3 64 layer based SSD, Embedded and Retail products, introduction of Four bit per cell (X4) SSD, and sampling of BICS4 96 layer 4th generation die, positioning WDC as an industry leader by realizing the cost, performance, power and reliability promise of 3D NAND technology.