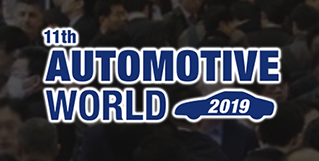 Tokyo Big Sight, Tokyo, Japan
Jan 16-18, 2019
10:00-18:00 (last day until 17:00)
Hall EAST-5 / Booth No. E49-48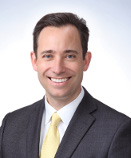 Keynote Speaker
RUSSELL RUBEN
Director, Product Marketing, Embedded Solutions
Topic: 3D NAND Technology Enabling the Future, Today
As automotive system architectures change and new applications and sub-systems require highly reliable, high performance and high capacity storage solutions, Western Digital's TLC 3D NAND automotive products provide a path to achieve all of this – today.
Date:     January 17, 2019
Time:     12:30 pm to 2:00 pm
Location: International Conference Room, Conference Tower 7F, Tokyo Big Sight (NEPCON-S3)
Technical Seminar Speaker
Russell Ruben
Director, Product Marketing, Embedded Solutions
Topic : The Characteristics and Strengths of TLC 3D NAND Products Needed in Next Generation Vehicles
As the automotive industry moves to TLC 3D NAND, what impact and advantages will products built on this technology bring to automotive.  Will discuss what the characteristics and strengths are that make it a great technology.  Many things have been done at the product level to make the technology even more robust.
Date:     January 18, 2019
Time:     3:00 pm to 4:00 pm
Location: East C Seminar Room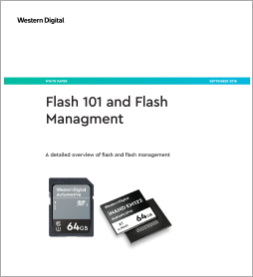 Flash 101 and Flash Management

Need a quick primer on NAND Flash technology and the management techniques that can ensure performance and longevity? This is the paper you want to read. This provides an overview of NAND flash technology, its intrinsic characteristics, and explains how proper flash management techniques address specific NAND issues to create reliable managed NAND device with a long service life.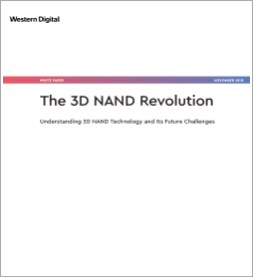 The 3D NAND Revolution
 
Understanding 3D NAND Technology and Its Future Challenges,Western Digital's 3D NAND technology (BiCS) marked important milestones in 2017 with the announcement of BICS3 64 layer based SSD, Embedded and Retail products, introduction of Four bit per cell (X4) SSD, and sampling of BICS4 96 layer 4th generation die, positioning WDC as an industry leader by realizing the cost, performance, power and reliability promise of 3D NAND technology.