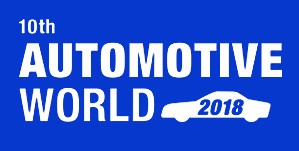 Tokyo Big Sight, Tokyo, Japan | Jan 17-19, 2018
Booth number: E52-4 
AUTOMOTIVE WORLD is a combination of exhibitions & conferences covering important topics in the automotive industry such as automotive electronics, connected car, autonomous driving, EV/HEV/FCV, lightweight and processing technology, etc. As the exhibition has grown rapidly every year, now it welcomes a large number of exhibitors and visitors from all over the world and is known as annual meeting place for all those involved in automotive industries.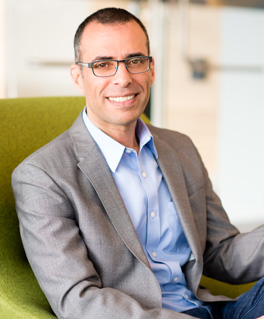 Keynote Speaker
Oded Sagee 
Sr. Director of Embedded Solutions
Topic: Data Environments – A Foundation for Automotive Transformation
Requirements for autonomous vehicle applications including data recorders, ADAS, and safety systems are demanding more robust data storage environments that NAND flash solutions can support. It is critical for automakers, tier-1s and mobility service providers to take part in the definition of future data environments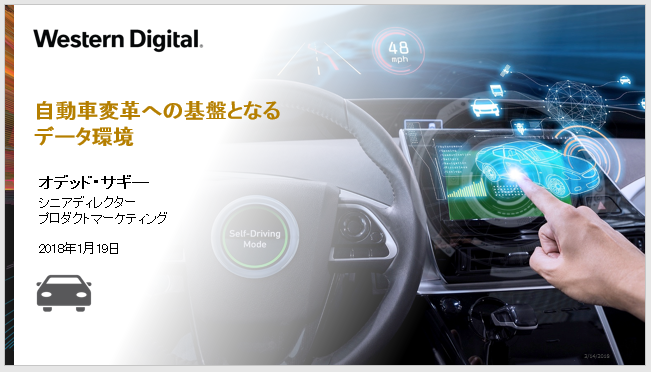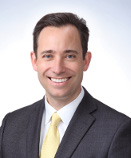 Technical Seminar Speaker
Russell Ruben
Director, Product Marketing, Embedded Solutions
Topic : The Need and Role of NAND Flash Edge Storage in Autonomous Vehicles
NAND Flash Solutions Making Possible ADAS and the Development of Autonomous Systems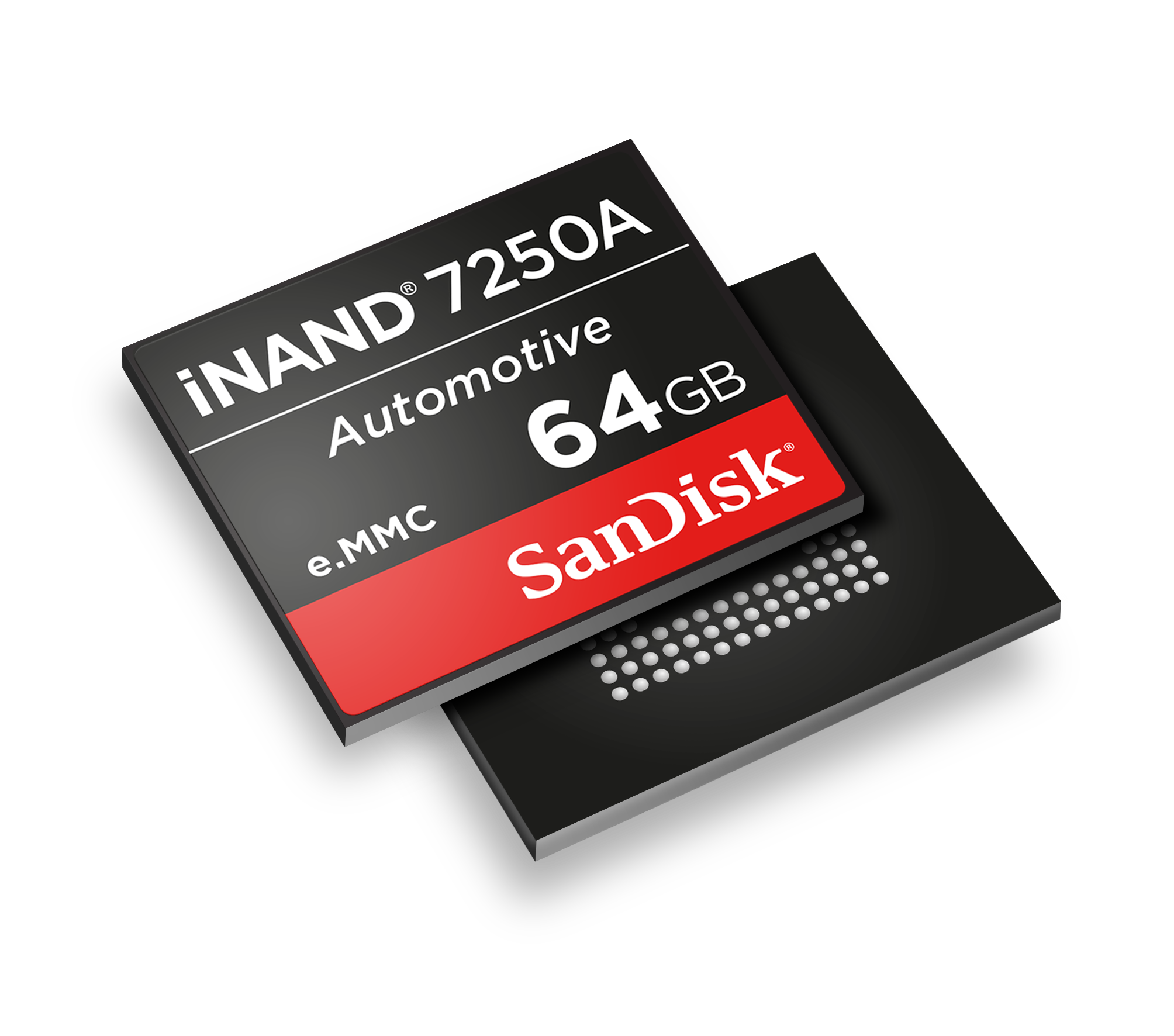 iNAND 7250A
Automotive Embedded Flash Devices
Leveraging enhanced flash storage technology for superior reliability, the new SanDisk®-branded e.MMC 5.1 storage device is designed to support data demands of the latest "advanced driver-assistance systems" (ADAS), cutting-edge infotainment and safety systems, and other autonomous technologies in vehicles. It delivers dependable performance even in extreme conditions in and around the vehicle, including ambient temperatures down to -40oC and up to 105oC. This makes the robust, new EFD ideal for a wide range of connected automotive systems and environments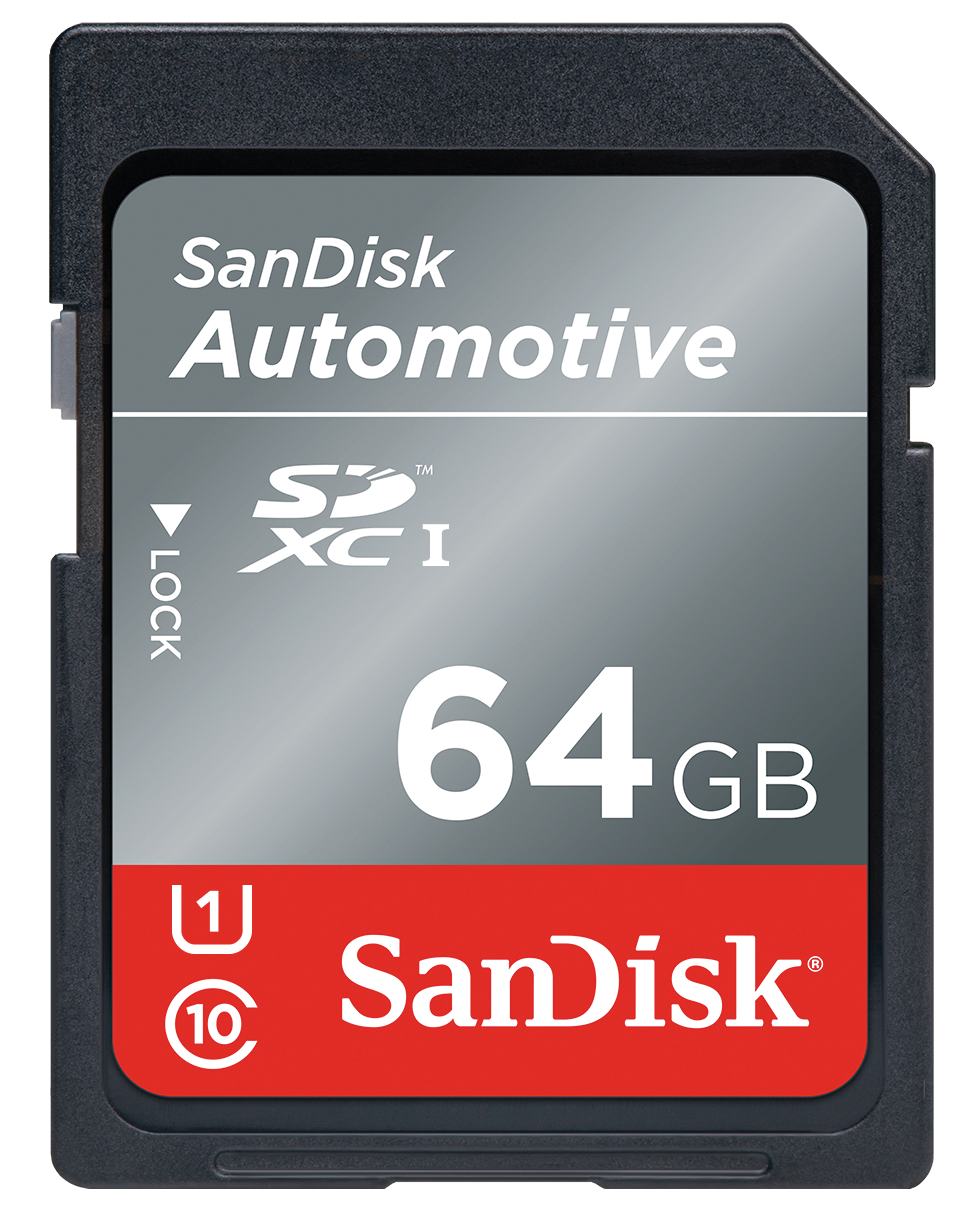 Automotive SD™ Cards

New, higher performance SanDisk Automotive SD cards are built to meet the rigorous reliability, quality and temperature demands of the automotive market. Compliant with the automotive AEC-Q100 Grade 3 standard (operating in ambient temperatures of -40oC to 85oC), it enables OEMs to bring intelligent, high-capacity and fast data storage to a wide array of advanced, in-vehicle applications and systems, including navigation mapping systems, data event recorders, infotainment systems and more.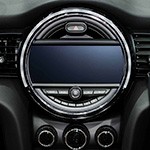 Driving toward Autonomy
Introducing the iNAND® 7250A for Connected and Self-Driving Cars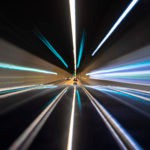 IoT: Context Lives at the Edge
The rising popularity of edge and fog computing in recent years is enabling more informed decisions...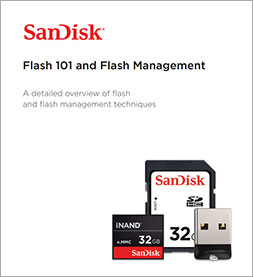 Need a quick primer on NAND Flash technology and the management techniques that can ensure performance and longevity? This is the paper you want to read. This provides an overview of NAND flash technology, its intrinsic characteristics, and explains how proper flash management techniques address specific NAND issues to create reliable