COMPUTEX AND COMPUFORUM
JUNE 05 - JUNE 09 
TAIPEI, TAIWAN
The 2018 Compuforum will be focusing on how edge computing will affect developments in the cloud infrastructure, the memory industry, and the IoT ecosystem. This and other related hot topics will be presented by the TrendForce analyst team and guest speakers from globally renowned technology providers such as Western Digital and ADATA.
Visit Western Digital at Grand Hyatt from June 5 – 9, 9:30 am to 5:00 pm, to discover the latest embedded and removable solutions designed specifically for applications including autonomous drive, industrial IoT, surveillance, content creation, gaming and mobility.  
Mention or include #WesternDigiEDGE in your tweets or visit to our showroom for a special thank-you gift!" 
Keynote Speaker
Chris Bergey
Senior VP
Topic: Edge Computing: The Future of Cloud and Memory Technologies
Watch Chris Bergy presentation
Some Photos from CompuForum 2018
Video: 3D NAND Enables Data to Thrive
Western Digital Edge-to-Core Surveillance Portfolio | Beyond Surveillance
Driving toward Autonomy
Introducing the iNAND® 7250A for Connected and Self-Driving Cars
IoT: Context Lives at the Edge
The rising popularity of edge and fog computing in recent years is enabling more informed decisions...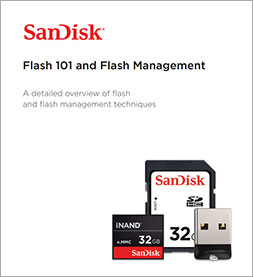 FLASH101 MANAGEMENT WHITE PAPER
Need a quick primer on NAND Flash technology and the management techniques that can ensure performance and longevity? This is the paper you want to read. This provides an overview of NAND flash technology, its intrinsic characteristics, and explains how proper flash management techniques address specific NAND issues to create reliable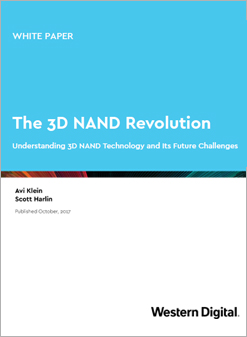 UNDERSTANDING 3D NAND REVOLUTION
This technology brief discusses the technology and economic drivers for the development of 3D NAND flash, challenges we faced and resolved during the technology evolution, and applications of 3D NAND flash.,Western Digital's 3D NAND technology (BiCS) marked important milestones in 2017 with the announcement of BICS3 64 layer based SSD, Embedded and Retail products, introduction of Four bit per cell (X4) SSD, and sampling of BICS4 96 layer 4th generation die, positioning WDC as an industry leader by realizing the cost, performance, power and reliability promise of 3D NAND technology.
 
© 2018 Western Digital Corporation or its affiliates. All rights reserved.